Description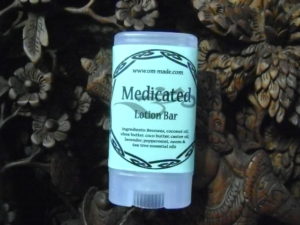 Medicated body butter bar,with the renowned healing properties of Neem, Tea-tree, Lavender and mint.
This formulation of beeswax, Shea  butter, Coco butter and Coconut oil, absorbs readily into the skin with a non greasy,dry to the touch feel.
Neem has been used for thousands of years to alleviate many skin conditions,and is naturally antiseptic and anti viral.
Tea-tree oil is a well known powerful healing agent,as is Lavender and mint.