Description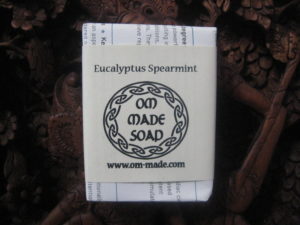 A refreshing twist of eucalyptus and spearmint with lime-like minty top notes and base notes of patchouli and light musk.
Really a fine blend that is at once refreshing as well as uplifting.
Made from our same Virgin Olive Oil/Coconut Oil/Palm Oil base which is augmented with a generous quantity of Colloidal Oatmeal to keep your skin smooth and hydrated.