Description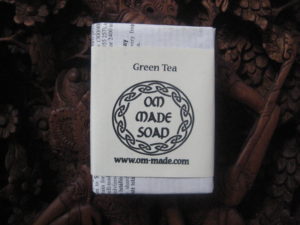 A very crisp and complex blend capturing the fresh aroma of green tea with long lasting sweet and citrusy middle notes. Finishes off with soft and subtle herbaceous undertones.
What more needs to be said…This is one very popular soap bar that we have a hard time keeping in stock!
Made,of course,with our finest Virgin Olive Oil/Coconut Oil/Palm Oil and blended with our famous Colloidal Oatmeal.The quality speaks for itself.