Description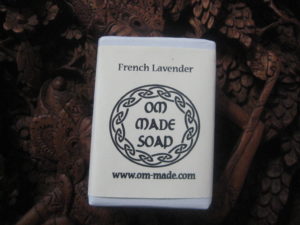 French Lavender,( with Virgin Olive Oil;Coconut Oil,and Palm Oil,and of course real 100% French Lavender essential oil).
This creamy and luxurious soap will transport you to a French garden filled with Lavender bushes on a spring morning!
All our soaps are made in very small batches,so the quality is next to none!!!
Guaranteed to put a smile on your face each time you use it.