Description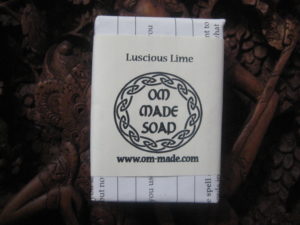 Lime Essential Oil has a strong citrusy scent that is sharp and slightly spicy.
This soap is just sooooo zesty…it picks you up….and you stay up….all day.
Made our finest ingredients,including Virgin Olive Oil;Coconut Oil and Palm Oil,with a generous helping of Colloidal Oatmeal thrown in to make it the creamiest,zestiest experience there is!
Enjoy!Enjoy!Enjoy!