Description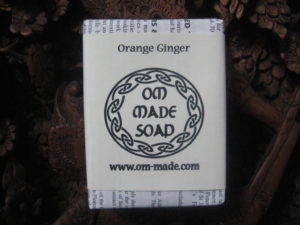 Boost your energy with the refreshing scent of orange and ginger. Top notes of sweet orange, ozone and melon blends well with heart notes of hyacinth, rose and peach. A light musk at the base completes the fragrance.
A truly invigorating soap that gets you up and moving in the morning.
As always our famous blend of the finest Virgin Olive Oil/Coconut Oil and Palm Oil,with a goodly charge of Colloidal Oatmeal,that adds nourishment and creaminess to your "Suds-ability".