Description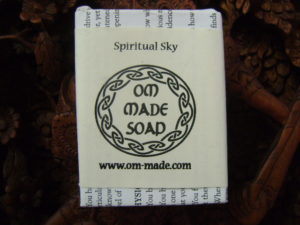 Welcome to the "Spiritual-Sky"one sniff and you'll understand why!
Reminiscent to incense and all things India
This soap consists of an Ayurvedic formula based on Panchagavya. This invigorating product is an energy healing soap bar that may be found useful for many different types of skin conditions.
Another amazing Om-Made product!