Description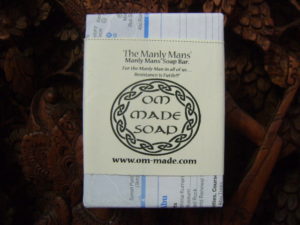 A wonderful masculine scent similar to Cool Water Cologne. Light, refreshing floral and musk notes.Just right for the "Manly-Man"in you,or in your life.
A great stocking stuffer and conversation piece,this soap sells fast at the Farmers Markets and Craft Shows,much to our surprise!!!and gratitude.
Go on…Give your man some "Manly-Man" today.