Description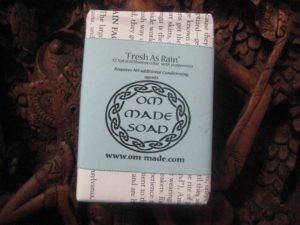 An amazing shampoo bar that requires NO conditioner after use.
Our Customers are raving about our latest addition to the "OM-MADE" Label.
This bar is the ONLY bar you'll require on your travels,as it is not only a great minty shampoo bar,it is also an amazing toothpaste,as well as a face and body soap.
In a pinch…..you can even wash your undies!!!