Description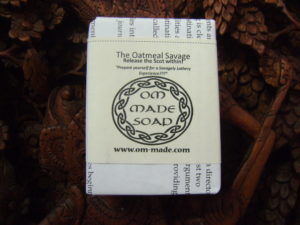 Just when you thought we had run out of audacious names,along comes the Oatmeal Savage…named after none other than myself!
My wife finds my "Scottish-ness" a wee bit too much at times and calls me by some name or other…this is one of the nicer ones???
Crisp, light, clean fragrance of pristine mountain air after the rain. Soft floral undertones mingles with juicy citrus, and hints of pine and musk to create this wonderful scent.