Description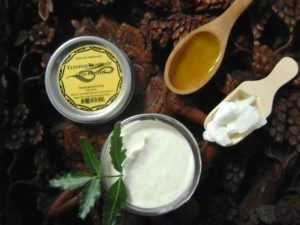 Ever the popular "Go-To" cream for Eczema/Psoriasis issues.
Very popular with our customers,for some time now.
Contains Neem essential oil,which has a proven history for helping all kinds of skin issues;organic apple cider vinegar;colloidal oatmeal;rosemary;
Rosemary essential oil;beeswax;Shea butter ;Coconut oil.
Very soothing blends of all natural ingredients that's sure to make the itching go away,and redness disappear.
Try it now…you will not be disappointed!
Available as a 125 ml. jar.